Studio Visits, Albuquerque & Taos

Call or text 505-250-0455 to schedule an appointment.
• Waszak Studio South in Albuquerque, NM – 12 minutes for the Airport in the Old Town area.
I live in Albuquerque and can invite folks over to see my work and garage/workspace.
• Waszak Studio North in Taos, NM – 818L Paseo Del Pueblo Norte, Taos, NM
I keep a working studio in Taos, NM where I frequently retreat to paint, paint, paint.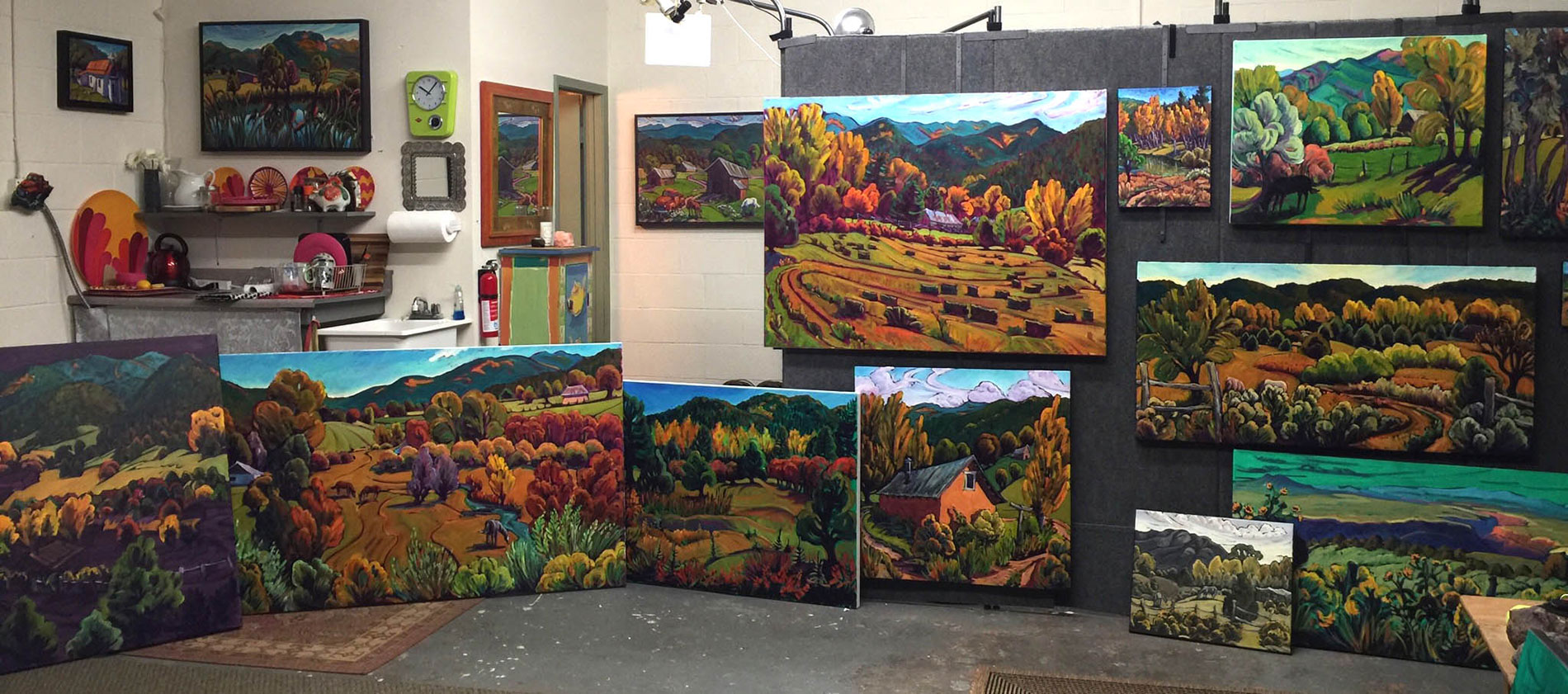 I also believe the great outdoors is my true studio, check out my Outstanding In Her Field page, Outstandings