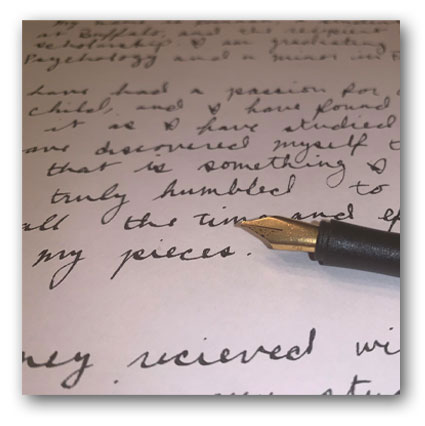 Testimonials
Over the years I have received many, many heartfelt notes, emails and excited photos of paintings proudly hanging in homes, studios, offices, businesses etc. This makes an artists heart sing to be able to bring joy, share the love of art and to inspire. It really is what it's all about. I humbly say thank you.
• I am currently going through old emails, cards & photos (Oh dear) and compiling the testimonials for this page. Send yours in now!
---
Hi Krysteen,
I want you to know that your painting has changed the whole energy in the great room. It is warmer and more inviting and there seems to be more good energy…..thanks so much.
Scotti
---
Dear Krysteen –
Since the time of our last AWE class your support of me has been such an amazing comfort. From your calls and messages to your visits and notes and my beautiful painting (which is being framed) and keeping me in your heart so tight you don't know how I will ever get out – you bring such comfort.
The depth of my appreciation is measured in cosmic units.
I continue to go back and forth in the healing – mostly forth. I think my colon can now predict impending low pressure systems! And all of the stitches from all of the other body parts removed make noise a couple of days before we get one of these rain/snow events. Maybe it's just coincidence – but I am starting to keep notes.
Mostly I am still resting and trying to get a walk in each day at random times when I feel a little spurt of energy.
I love you –
Angela
---
Krysteen,
Good timing! I just got back from Guam and I was thinking about sending a copy of the Morada story to you. I'll put it in the mail tomorrow. Could you re-send your mailing address? I love that painting. It's place in my soul continues go grow deeper and wider and more profound (I know that sounds over-the-top for a painting, but it is true) because of the experiences I keep having from that exact point, no matter where I am physically on the globe.
Leslie
---
Got them and am loving looking at them!  We will have to decide where to hang them, but that is not really a problem for us.  Received them with no problems from us/can. Post.  Will continue to check your web site and hope to find other good things to ponder.  Thanks again.  Watch out for those hot flashes  – Wendy
---
Hi Krysteen. Painting arrived safe and sound. LOVE IT LOVE IT LOVE IT. Going to hang it on the wall as is for my party this weekend, then will take it to be framed. It just pops!! Whatever you did at the end really made it zing. We enjoyed seeing you so much. Still like spring here. Daffodils coming up. Not a flake of snow. It's going to be 70 degrees tomorrow. VERY WEIRD.  You take care, and we'll stay in touch.
Allyn
---
Krysteen, The painting has become one with us!  We love it!  Many thanks for your wonderful talent and for sharing it! Amy & Will
---
How are you doing??? We are enjoying our paintings immensely. They make me smile each and every day!! Nancy